Pátek, 24 Srpen 2018 12:04
Sole aim of WayKen is to always provide what her clients want and to satisfy them to the maximum by producing a top notch prototype with little expenses. WayKen provides instant production of steel, al­u­min­­i­um and plastic injection molding to help increase your specified material components within 14-35 days. From the usage of functional prototype, to short runs, and then to manufactured components, we mix rapid injection molding strategies with advanced technology and an expertise in technology which we have on our team to submit to our client a high quality injection molded component, assisting you to minimize the risks in designs and save general production expenses.
A prototype with a reduced volume termed as the best method to save time and money for testing stage and fit and as well as the start-up market test. However, it cannot correlate with the last function and finish effect of the injection molded prototyped plastic component. When the production tooling process won't be readily available for months, rapid injection molding which is otherwise known as soft tooling or prototype molding, is then the most likely and preferred option for you to receive components instantly with a reduction in cost.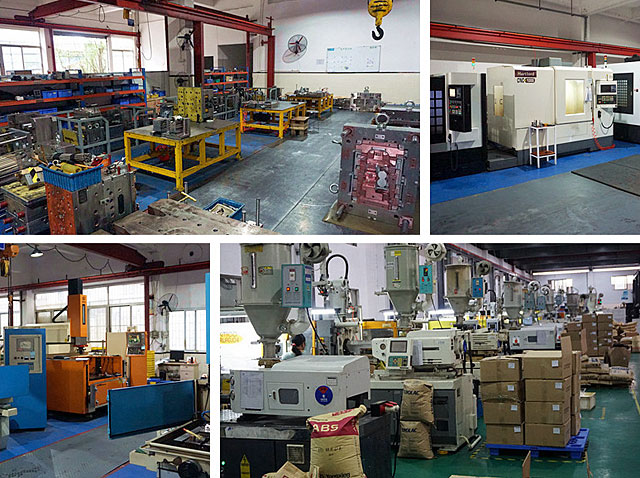 WayKen commits her resources in an independent injection molding industry which makes use of several materials and technical strategies to build bridge tooling for prototype testing and also before a production evaluation. We produce injection molded components at your command to proffer support to your entire testing, and help determine possible process fault in a full scale production system.
"At WayKen, we focus on rapid molds of steel, aluminum and also low-volume plastic molding. With a high level of technical experience at our disposal in rapid tooling, injection molding, EDM processing, CNC machining and specialty in finishing and painting, we make sure your components meet and even go beyond your wildest dreams." – Founder Raymond
Rapid injection molding is an example of plastic molding, which has the ability not only to produce lots of pilot runs production for test of prototypes in proximity to the final mold, but also can provide on request a production of an end use component for low-volume production. Having understood the amount of component, you might want to make room for better contribution for your production partners investing in process technologies.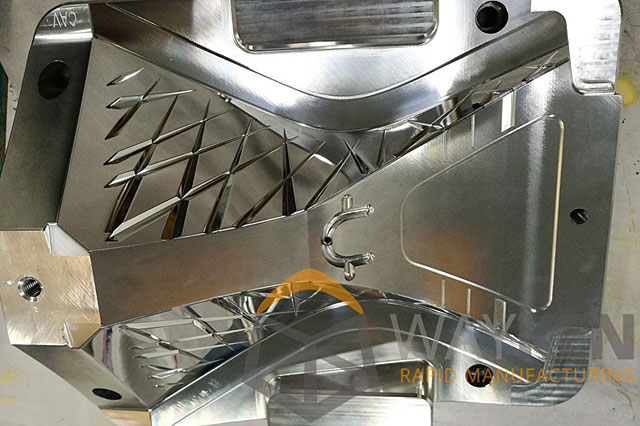 Here in WayKen, we try to mix our traditional injection mold tooling processes with the modernized rapid mold tooling to produce plastic molded component almost instantly at a pocket-friendly cost efficiently. In the production quality instead of molded prototypes still in its building and testing phases. WayKen takes a bold step to production of plastic projects, providing cost-effective and economized advice from materials, designs, production steps and durability of the manufactured product etc. We help you in calculating and strategizing your best path to the most available market on the basis of your project's aim and expectations. Our technologist and experts in molding can make this process less resourceful and time conscious so as to make sure your components can be molded as proposed from the onset. Our technologies provide an all-round mold-making capability and instant assistance for tool modifications. Advancing from prototype molding to production tooling we can also produce injection molding parts from Aluminum 7075, P20 and NAK80 semi-hardened steels and H13 fully-hardened steel.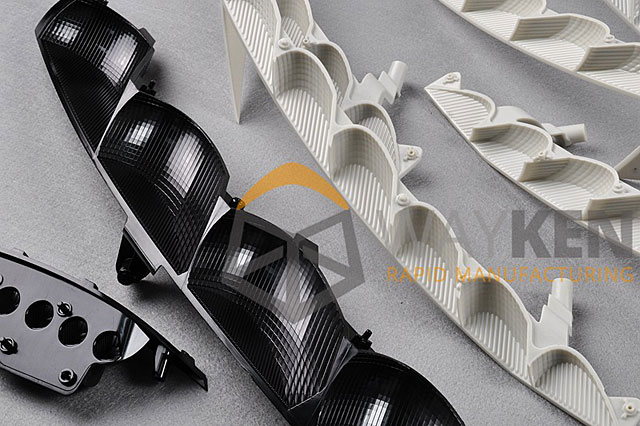 "Knowing the right material to adopt for your mold tools on your project is very crucial in making a production decision. Most likely, this would also involve critical acknowledgement such as the use, requirements as regards the volume and an expected investment, as well as design and mold outlook etc. Still contemplating on which one to adopt? Our project managers are at your disposal, they will help you find the best answers to all your needs." – Shi
Need more information about what we do, visit the link below:
https://www.waykenrm.com/technologies/rapid-injection-molding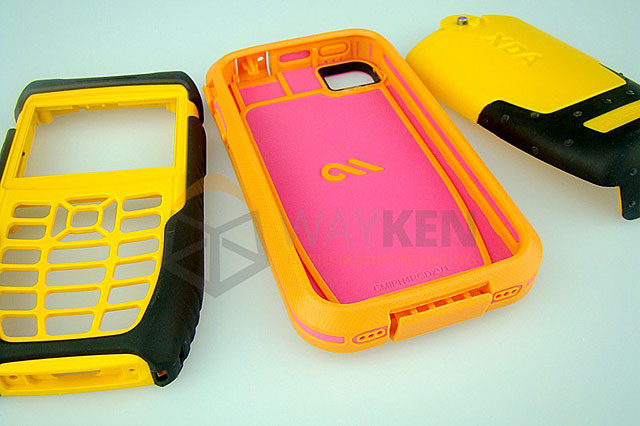 WayKen has known by all is a low-volume manufacturer with the ability to provide a wide range of long lasting component volumes—from as few as 100 to more than a hundred thousand with injection molding. We sell a top notch level of expertise to our clients delivering to them the quality they can ever dream of on any component we build. WayKen is a hassle free plastic component producer who can perform all her works under a roof. So it might interest you to ask what this means to clients, it simply means that your project is properly and carefully managed by experts and you can be assured that your time and money won't be jeopardized. With this philosophy, WayKen operates like a motorized assembly line.

TO KNOW MORE, VISIT: https://www.waykenrm.com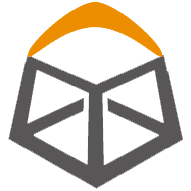 WAYKEN RAPID MANUFACTURING LIMITED
SHENZHEN WEIKE RAPID PROTOTYPING TECHNOLOGY CO. LTD.
Factory Add: Penglongpan Hi-tech Park, Dafu Rd, ShenZhen, China.
+86 755 2373 1920
Follow us: FACEBOOK: https://www.facebook.com/waykenrm
INFO@WAYKENRM.COM
Mohlo by vás zajímat:
Proč se hli­ník stal jed­ním z nej­žá­da­něj­ších ko­vo­vých ma­te­ri­á­lů pro 3D tisk (3DP)? Jaké pře­svěd­či­vé po­kro­ky ve vý­vo­ji ma­te­ri­á­lů umož­ni­ly do­sáh­nout...

Společnost Advance Steel koupil Autodesk v roce 2013 a nyní představuje vylepšení pro Advance Steel 2018 a Steel Connections pro Revit 2018. Oba produkty budou ko...

Pro ekvivalenci, výběr a simulaci vydává Granta Design nejnovější aktualizaci knihovny kovů pro uživatele Granta MI a...

Institut ocelových trubek, Steel Tube Institute (STI), vydává balíček nástrojů s názvem SCIA Design Forms HSS Tools Pack. Nový software je určen pro navrhování dutých konst...

Platinový partner firmy Autodesk představil na konferenci v americkém Orlandu pět nových nebo vylepšených produktů zaměřených na BIM a výrobu z oceli. J...

Sada Graitec Advance BIM Designers obsahuje sbírku specializovaných aplikací, které optimalizují kompletní pracovní postupy a urychlují proces návrhu. Jedna z nich,

Technologické preview Robot-AdvanceSteel Link umožňuje inženýrům a konstruktérům výměnu dat mezi Autodesk Advance Steel 2016 a Autodesk Robot Structural Analysis Profe...

JTB Steel pro AutoCAD je doplněk, který běží uvnitř prostředí AutoCADu a umožňuje tvorbu jednoduchých výkresů a komplexních rámů ocelových konstrukcí s možností d...

Společnost Graitec oznámila novou verzi svých doplňujících nástrojů Graitec Advance PowerPack pro Autodesk Advance Steel 2015.1. Graitec Advance PowerPack představuje výkonné ro...

S novým softwarem pro 3D modelování, návrh, analýzu a hodnocení zatížení běžných ocelových mostů přichází společnost Bentley Systems. Software LEAP Bridge Steel obsahu...